Jefferson City Doctors - Ask A Doctor, Find A Doctor, Best Doctor, Rated Doctor in Jefferson City - Find Jefferson City doctors, Jefferson City dentists, specialists and medical info that points you to a local healthcare resource to solve a medical problem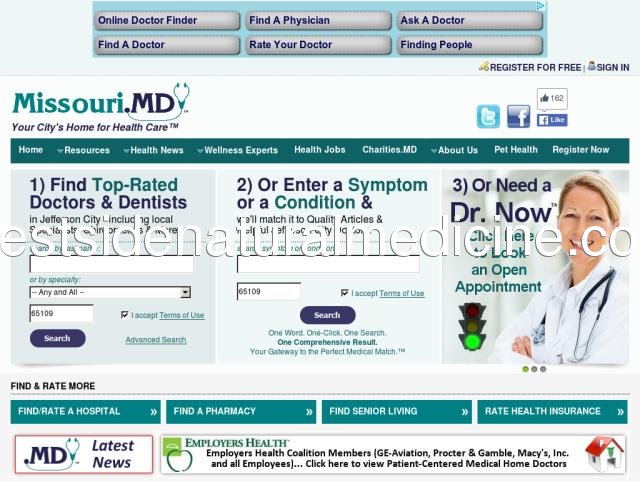 ---
Country: 104.239.172.175, North America, US
City: -98.3987 Texas, United States
Ann M. Trudeau - The Bomb - In My Opinion!

So I am a middle aged woman (48)with nice skin. I believe it predominantly stems from using good products all my life. Skin products are one of those things that one size does not fit all but as I start to go through some menopausal issues, I've had a few things come up that I've never dealt with even as a teenager! My once oily in the t-zone but never acneic skin became dry and very prone to breakouts... I also have some brown spots from sun exposure. I was very cautious about paying this much for a serum but was hoping for the best. I am so pleased with this product-- I urge anyone to at least try it. I've not even used it for 30 days and I am so impressed with the tone, clarity and vibrance of my skin. It has also faded some very stubborn brown spots on my cheek and forehead. It has a slightly milky consistency and in my opinion smells like fresh cucumber - the scent is delightful! I first use my retinol pads, follow with this and then Jan Marini's bio-glycolic bioclear moisturizer and my skin has never looked better. I've worked in some high end spas where aestheticians have complimented my skin and honestly this combo has blown my skincare out of the park to the next level! The acne flare-ups are all but gone and my skin feels moist and balanced again. On the days when I'm stingy and want to save my Caudalie, I substitute Burts Bees repair serum for a much cheaper, but decent alternative. Great to know that as we age we can still have BEAUTIFUL skin!!!!!!!!!
Fohevar Al On - A life saver

My bachelor culinary skills were quite remiss before embarking upon this masterpiece, but once I reddit I've been microwaving like there's no tomorrow! My food is finally warm!